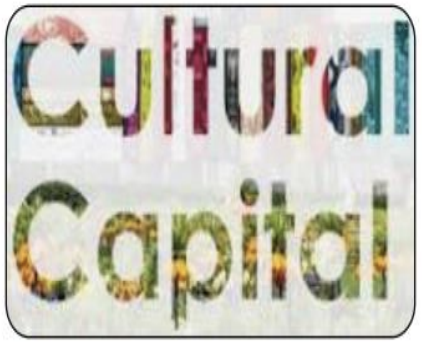 Definition of Cultural Capital
"Non-financial social assets that promote social mobility beyond economic means, such as education, intellect, style of speech, dress and even physical appearance. "

Cultural capital relates back to the social theory of French philosopher Pierre Bourdieu (1930 – 2002). He developed the idea of cultural capital as a way to explain how power in society was transferred and social class maintained. He believed that cultural capital formed the foundations of social life and dictated one's position within social order. The theory states that social success of a person depends on his or her accumulated life experiences. The more social capital one has, the more powerful a position one occupies in social life.
The 2019 Ofsted framework states educational settings need to provide learners with 'the knowledge and cultural capital they need to succeed in life.' At Corpus Christi Academy, we are committed to all of our pupils acquiring social knowledge, skills and experiences of different cultures and the everchanging world today, in the past and in the future. These experiences are invaluable and form part of our pupils' time at school alongside our traditional academic teaching of knowledge.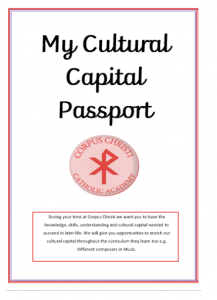 During their time at Corpus Christi, all children will have many opportunities beyond the classroom. These opportunities have been planned to take place at various points in each year group. All children will have a Cultural Capital Passport which has 40 fabulous planned ideas linked to our Cultural Capital opportunities. All children took part in voting for which experiences they would like to have during their time at school. These opportunities ensure that our children leave Corpus Christi having had a broad and engaging curriculum and experiences that prepare them for their next steps in their education and beyond.
If you would like to learn more about the Fabulous Forty please do not hesitate to ask one of our members of staff.