At Corpus Christi we have introduced Kagan Cooperative Learning Structures, a set of teaching and learning techniques pioneered by renowned psychologist Dr Spencer Kagan in America.
These structures involve pupils being divided into small mixed ability groups and working collaboratively towards a common goal. The structures eliminate the typical classroom scenario where few children may typically answer all of the questions, allowing the rest of the class to be passive learners. Kagan structures ensure all children are active participants in learning and that everyone is held accountable. They also enable the children to develop their inter-personal skills through active listening, collaboration and presenting. They are effective because every pupil shares in the successes of the group, having all played their part in the set task. All Kagan structures have a PIES principle incorporated within them.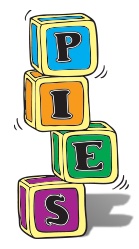 The PIES principles are:
Positive Interdependence – Does the task require pupils to work together? Are pupils on the same side?
Individual Accountability – Is individual, active performance required by all pupils?
Equal Participation – Is participation approximately equal?
Simultaneous Interaction – What percent of children are overtly interacting at once?
To find out more about Kagan click here.